Imaging the human sensory brainstem
I'm a neuroscientist studying subcortical structures in the human brain that process sensory stimuli. I recently joined the Sound Brain Lab at the University of Pittsburgh.
You can find me on twitter, GitHub, and on ResearchGate.
I'm also the Social Media and Communications Manager of the OHBM Student–Postdoc Special Interest Group.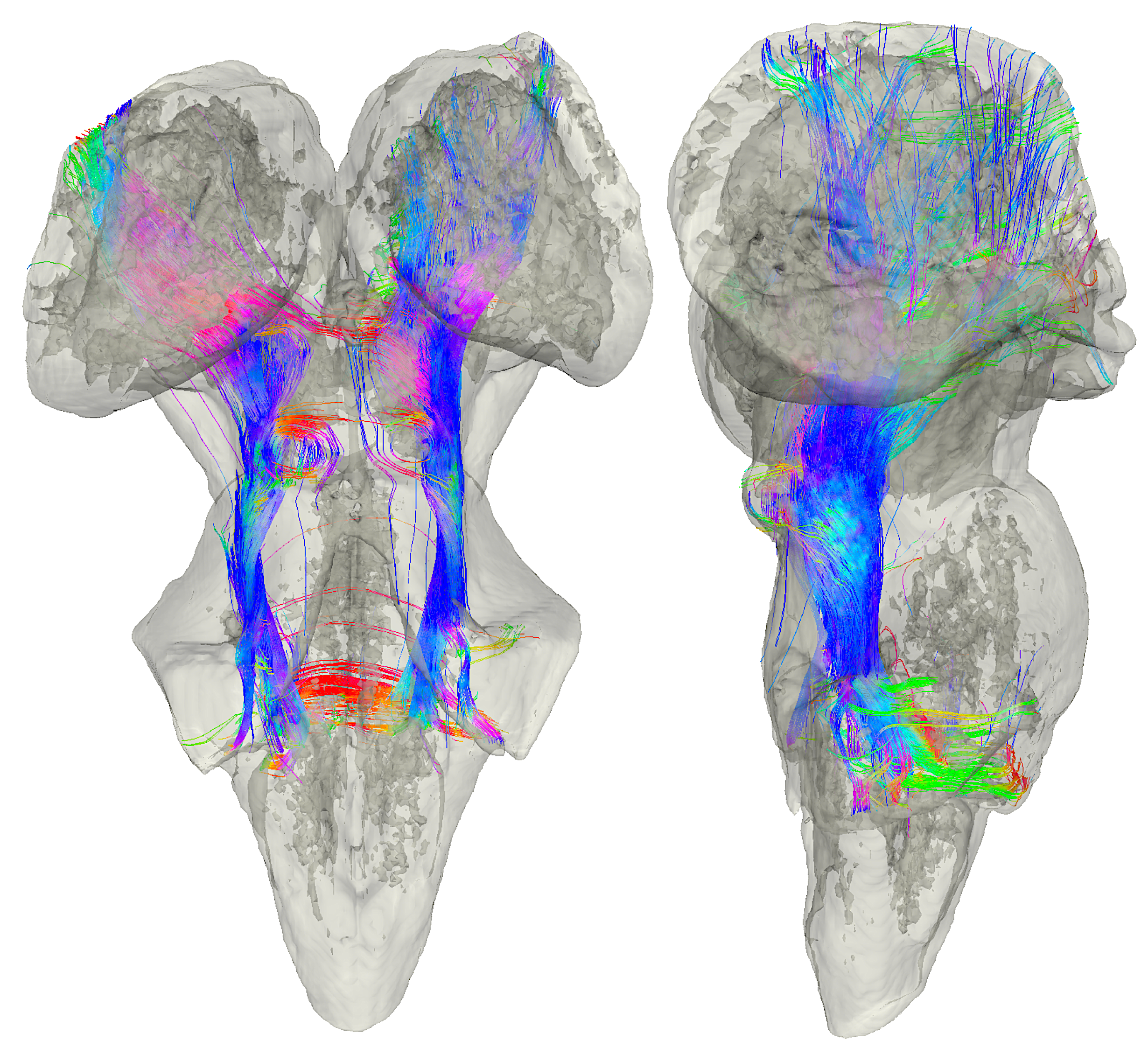 Connections between the human subcortical auditory structures, as estimated by diffusion-weighted MRI tractography of a post mortem sample.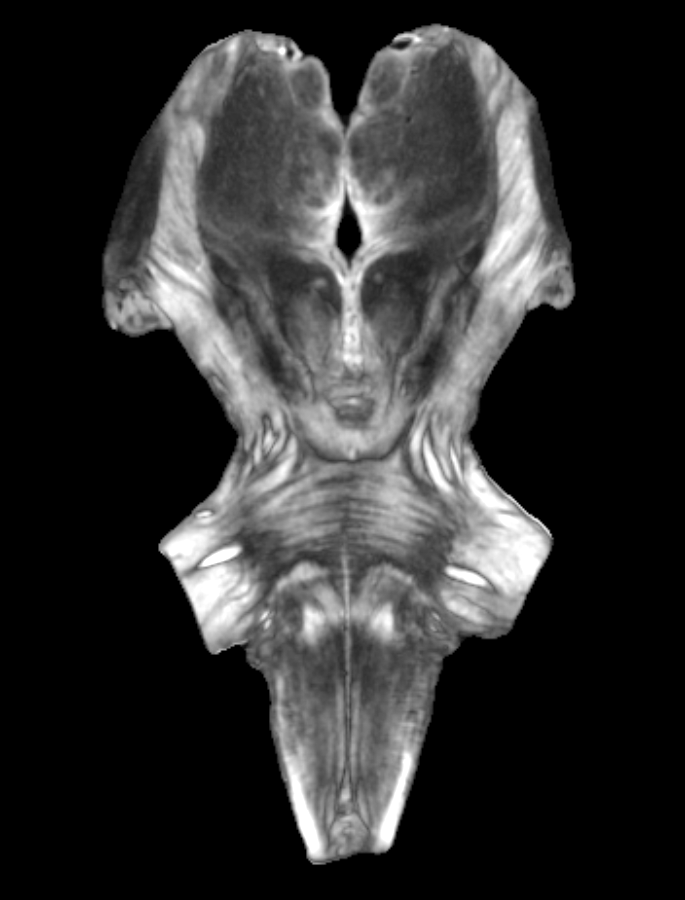 A terrifying creature lurking in a T2*-weighted anatomical MRI of the same post mortem sample….